2.4
A series of french link bound books containing process work, print-outs, sketches, and comps from individual college semesters. "2.4" contains the work from my second year, fourth semester. This is an ongoing personal project which hopes to capture and archive my creative growth and exploration during all nine semesters spent studying design.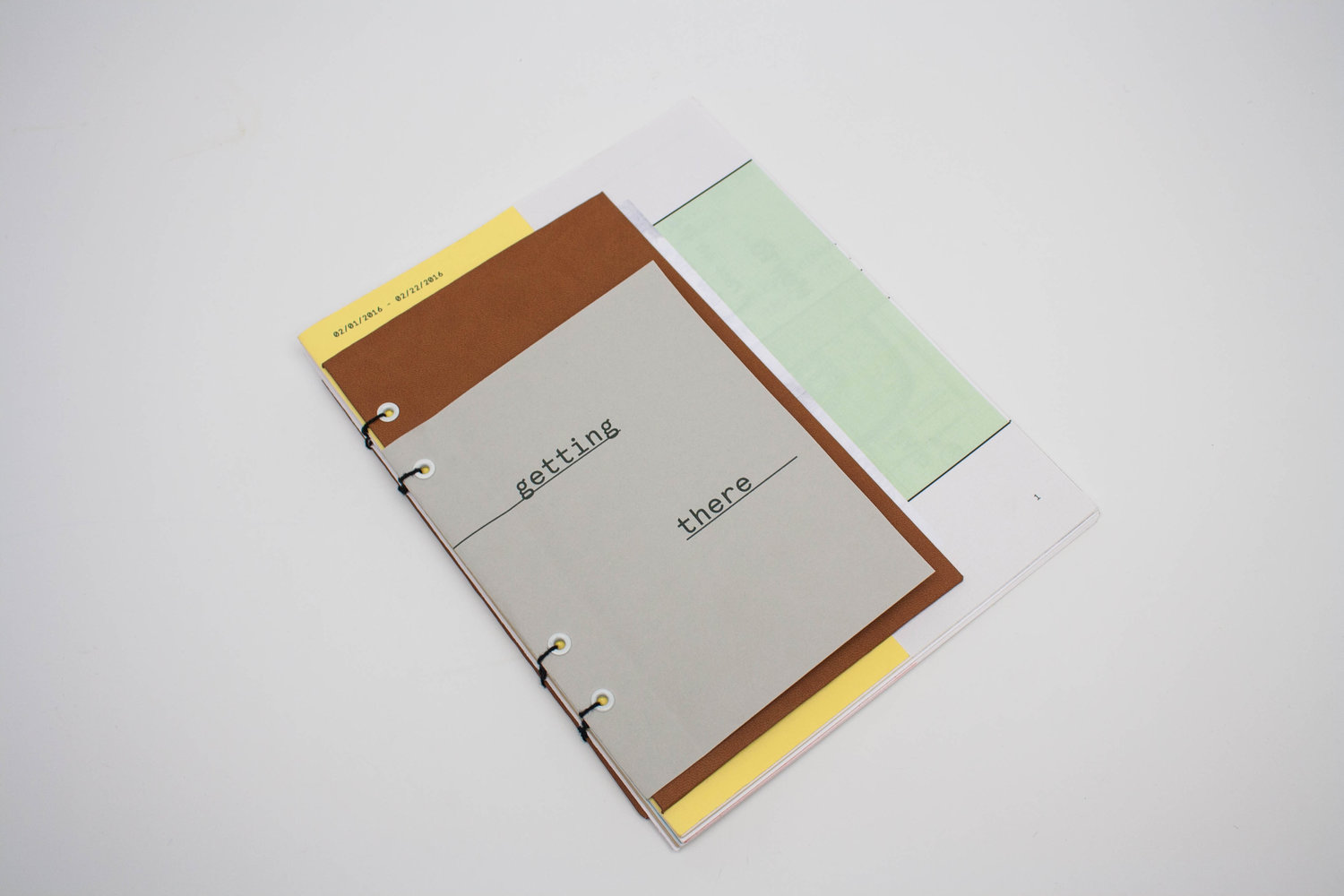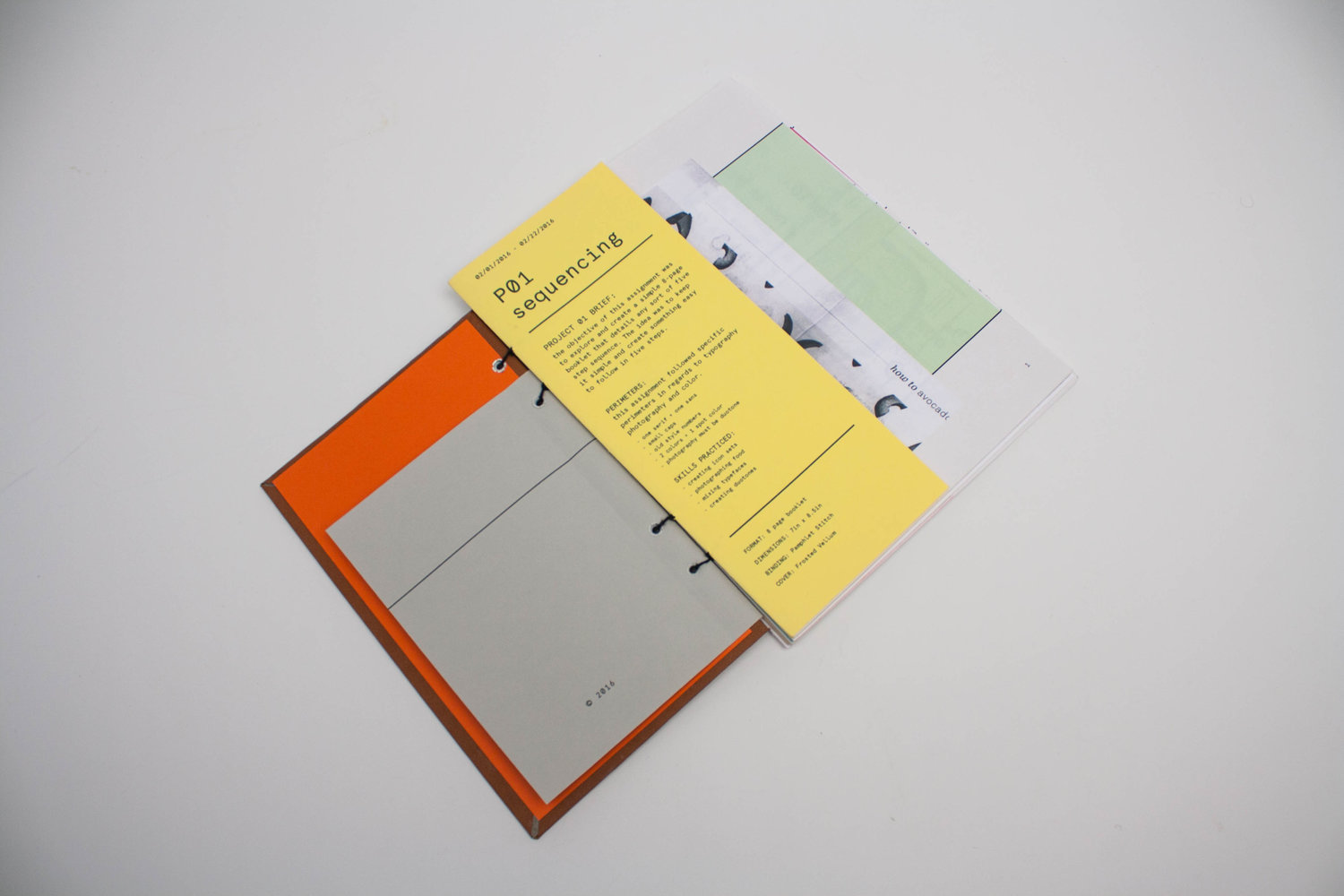 getting there
A process book highlighting three projects completed during an advanced typography course. This book was bound using the coptic stitch and a self-covered hard cover.
shoot the shit
This book follows the arbitrary topics brought up when engaging in casual day-to-day small talk with people you share minor relationships with; better known as: shooting the shit.
Bound with iridescent wire using the french link stitch. The words "Shoot The Shit" were letterpress printed on mylar paper while visiting the Hamilton Wood Type Museum in the spring of 2016.